Punxsutawney Phil saw his shadow, which means six more weeks of winter. Cope with the chilly weather by booking group tickets to a Broadway show! Your group could see Cats, Sunset Boulevard, Miss Saigon, Sunday in the Park with George, Hello, Dolly!…Do you ever have the feeling you've seen this all before? No, you're not experiencing déjà vu, nor are you trapped in a never ending time loop. There are several high-profile musical revivals making a comeback on Broadway this season! In honor of the upcoming musical Groundhog Day, let's take a look at this season's revivals, and see how exciting it can be to revisit a show.
Cats:
When Cats first opened on Broadway in 1982, a transfer of the smash production that had opened on London's West End the year before, it was an immediate success. Based on T. S. Eliot's Old Possum's Book of Practical Cats, Cats took Broadway by storm with its whimsical lyrics taken from the source's original text, iconic score by Andrew Lloyd Webber, exquisite direction by Trevor Nunn, and groundbreaking choreography by Gillian Lynne. When the Tony Award-winning original production closed on Broadway in 2000, its 18-year run held the record for longest-running show in Broadway history (a record since surpassed by The Phantom of the Opera, another Andrew Lloyd Webber musical that is still running today!). Inspired by a successful limited revival in London in 2014 featuring the original creative team, Cats returned to Broadway in July of 2016, with direction once again by Trevor Nunn and new choreography by Tony Award-winning Hamilton choreographer Andy Blankenbuehler. Tickets for Cats start at $45 for groups of 12+. Whether you're revisiting the show you loved way back when or seeing the sensation for the first time, this Cats revival is an essential experience for every Broadway lover!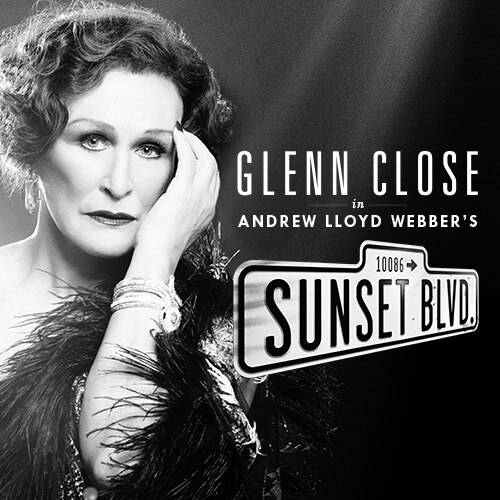 Glenn Close first transfixed Broadway with her transcendent depiction of faded screen star Norma Desmond in 1994, a performance for which she won the Tony Award for Best Actress in a Musical. Based on the 1950 Hollywood film of the same name, which starred silver screen legend Gloria Swanson in the leading role, Sunset Boulevard tells the story of Joe Gillis, a hopeful, young screenwriter whose life becomes entangled in the web that is Norma Desmond, a tragic former icon who is grasping at the last vestiges of her once-bright career. The new production, a 16-week limited engagement, is a transfer of a successful London revival that played in 2016. This semi-staged production features Glenn Close reprising her performance, backed by a 40-piece orchestra. Tickets for Sunset Boulevard start at $55 for groups of 12+. It's a rare thing to have a second chance to catch such a memorable performance, so be sure not to miss it!
Written by the musical team behind Les Miserables and based on Puccini's opera Madama Butterfly, Miss Saigon tells the story of a tragic love affair between Chris, an American G.I., and Kim, a Vietnamese orphan, before and after the Fall of Saigon. The Broadway transfer of the original London production was a massive hit, propelling a young Lea Salonga to stardom. This season's upcoming revival, another transfer of a successful London production, is set to open on March 23, 2017 for a limited run through January 15, 2018 at Miss Saigon's original Broadway home, the Broadway Theatre. The show will star Eva Noblezada, Jon Jon Briones, and Alistair Brammer, reprising their lauded performances from the West End, and is expected to make quite the splash! Tickets for Miss Saigon start at $39 for groups of 12+.
Sunday in the Park with George:
This production of Sunday in the Park with George, the second Broadway revival of Stephen Sondheim's Pulitzer Prize-winning masterpiece, will be the first show to play at the newly restored Hudson Theatre when it opens later this month. Based on an enormously well-received concert production staged in October of 2016, this downsized, semi-staged revival stars Oscar-nominated actor Jake Gyllenhaal, making his long-awaited Broadway musical debut as George, and Tony Award-winner Annaleigh Ashford as Dot/Marie. Sunday in the Park with George begins with the story of Georges Seurat (Gyllenhaal), the real-life painter of "A Sunday Afternoon on the Island of La Grande Jatte," and his relationship with the fictional Dot, long-suffering model and companion to the tormented artist, who begins to lose her patience with the ever-distant Georges as he tries to complete his magnum opus. The action then moves 100 years into the future, and we follow another George (also Gyllenhaal) who is struggling to maintain his artistic integrity in the world of modern art. This 10-week only run begins previews on February 11, 2017, with an official opening on February 23 and a hard closing date of April 23. Tickets for Sunday in the Park with George start at $49 for groups of 12+. Catch this revival while you can!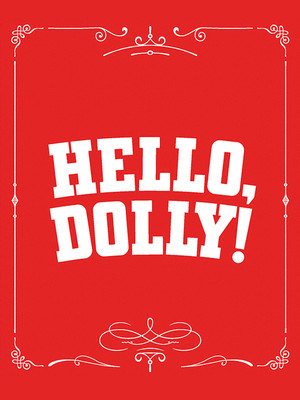 Bette Midler finally returns to Broadway as the feisty matchmaker Dolly Levi in the upcoming limited revival of the classic musical Hello, Dolly! The Divine Miss M takes on the role made famous by Broadway legend Carol Channing and stage and screen diva Barbra Streisand in the film adaptation. Midler will be joined by Emmy and Tony Award winner David Hyde Pierce, as well as Broadway veterans Gavin Creel, Kate Baldwin and more, to sing such beloved standards as "Before the Parade Passes By," "Put on Your Sunday Clothes," and, of course, "Hello, Dolly!" Tickets for Hello, Dolly! start at $69 for groups of 10+. Don't miss out on this season's most highly anticipated hit!
To book group tickets to any of these shows and more, give us a call at 877-943-2929!
Enjoying the Your Broadway Genius blog? Share this post with your friends on Facebook and Twitter!